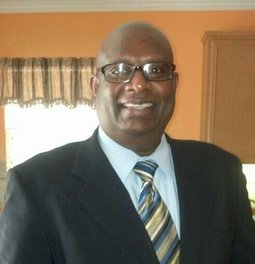 I work with anyone who wants to experience a fuller & more satisfying life. From just one person to any size group. My coaching skills are varied and culturally sensitive.
Take Another Step in Your Journey of Life
Project Grenada is a community outreach program serving dis-advantaged and vulnerable students and families in Grenada.
Saving Your Marriage Before it Starts is the world's most practical marriage Assessment.
Today, you are about to take another step in your journey towards personal growth, well-being and self actualization.
My name is Dr Augustine Panchoo and I am a psychologist and University Professor. I have advanced training as a Clinical Trauma Professional, Drug & Alcohol Counselor and Sex Offender Treatment Provider. As a Life Coach, Counselor and Consultant, I can help you tap into your inherent strengths and uncover your true potential. Helping you understand and resolve challenges in your life is my focus. Through enhancing your personal coping skills, I can help you overcome painful early childhood experiences, personal & relationship conflicts & mental health challenges. I can help you grow in all areas of your life.
Are you looking for guidance through a difficult situation, considering marriage, struggling in your relationships, or are you looking to empower yourself and head in a new direction in life? I can help you achieve your goals.
I look forward to talking with you.